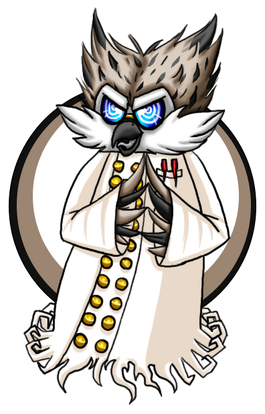 ...
Prof. George Irvine is a Fan Based Character by http://sinisterabbit.deviantart.com/
Basic Information
Name: Prof. George Irvine
Alias: Irvine, Geo, Georgie, The Professer
Age: 35
Speices: Eagle Owl
Skin Colors: Dark Brown, Light Grey brown, White
Eye Color: Yellow
Type: Flight
Martial Status: Single
Residence: Green Hill Zone
Occupation: Mad scientist
Mother: Monique Irvine (dead)
Father: Hover Irvine (dead)
Siblings: Brandy Irvine (dead), Sindy Irvine (dead)
Likes: Creating Stuff, Chaos Emerald, Chaos Rings, History, Archeology, Solving the Impossible
Dislikes: Morons, When People don't understand what he saying, failed experiments
Background Story
Soon
Personaility
Soon
Abilities
Soon
Appearences
Sonic: Chaos Creators
Soon
Interactions with Characters
Soon
soon
soon
soon
Facts
Soon
Theme Songs
Soon
Gallery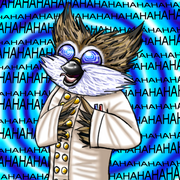 Ad blocker interference detected!
Wikia is a free-to-use site that makes money from advertising. We have a modified experience for viewers using ad blockers

Wikia is not accessible if you've made further modifications. Remove the custom ad blocker rule(s) and the page will load as expected.